Waterside at the Catawba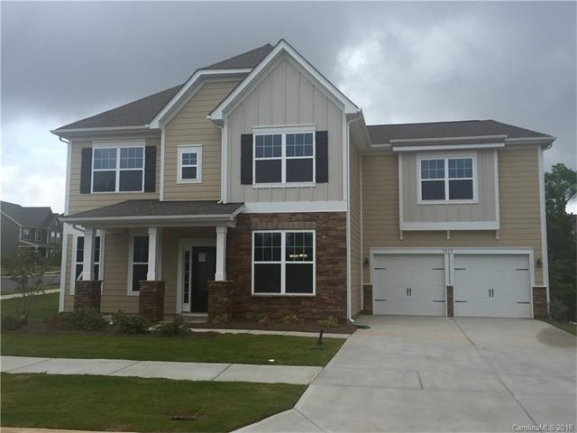 Price Range: $221,900 - $600,318
Sq Ft Range: 1,614 - 5,641 sq ft
New Home Neighborhood: Yes
The Waterside at the Catawba community is a wonderful neighborhood located right on the Catawba River. This community lives by the slogan "Welcome home to the easy life". The community has a great central location and provides residents with easy access to a variety of amenities in the area. There are a variety of different homes to choose from at Waterside at the Catawba, from ranch homes to 3 story homes with basements, so there is something to fit any families needs.
With close proximity to the Anne Close Greenway, this area offers all the outdoor recreation you could ask for. With hiking, biking, horseback riding, boating and camping; Fort Mill is rich with activities. Though these opportunities are only minutes away, Waterside at the Catawba also offers you these same amenities just outside your doorstep. The Lodge Amenity Center at Waterside, which is under construction right now, will feature a pool and pool house, Fitness Center, Tennis, Pickle Ball, indoor and outdoor entertaining areas and so much more. Whether relaxing with the family or gathering with friends, these areas are designed with you in mind!
And we can't leave out the award winning Fort Mill schools; Doby's Bridge Elementary, Banks Trail Middle School and Nation Ford High School. The area's top rated schools and low taxes certainly are some of the top reasons Fort Mills is the place to call home!
Lennar:
Waterside at the Catawba - Walk
Price Range: $221,900 - $244,900
Heated Square Feet: 1614 - 2200
Waterside at the Catawba - Meadows
Price Range: $250,690 - $295,690
Heated Square Feet: 1677 - 2762
Waterside at the Catawba - Legends
Price Range: $251,900 - $316,990
Heated Square Feet: 2059 - 4132
Waterside at the Catawba - Enclave
Price Range: $282,900 - $348,900
Heated Square Feet: 2642 - 4734
Waterside at the Catawba - Traditions
Price Range: $314,640 - $387-640
Heated Square Feet: 2650 - 5641
Taylor Morrison:
Newport
Price Range: from $412,990
Heated Square Feet: 3600
Plymouth
Price Range: from $428,990
Heated Square Feet: 3976
Oxford
Price Range: from $438,990
Heated Square Feet: 4113
Rochester
Price Range: from $440,990
Heated Square Feet: 4131
Southport
Price Range: from $442,990
Heated Square Feet: 4198